As we transition from winter to spring, it's time to do a deep cleaning of our homes. This is especially important this year as we are still coming out of a pandemic, believe it or not. A deep cleaning will get rid of all of that nasty dirt and grime that has built up over the summer months and will also help to reduce the spread of germs and viruses.
Luckily, we're here to help. In this article, we'll show you how to clean your home properly so you can get rid of all the dirt, grime, and germs—and we'll do it in a way that won't take up all your time. So let's get started!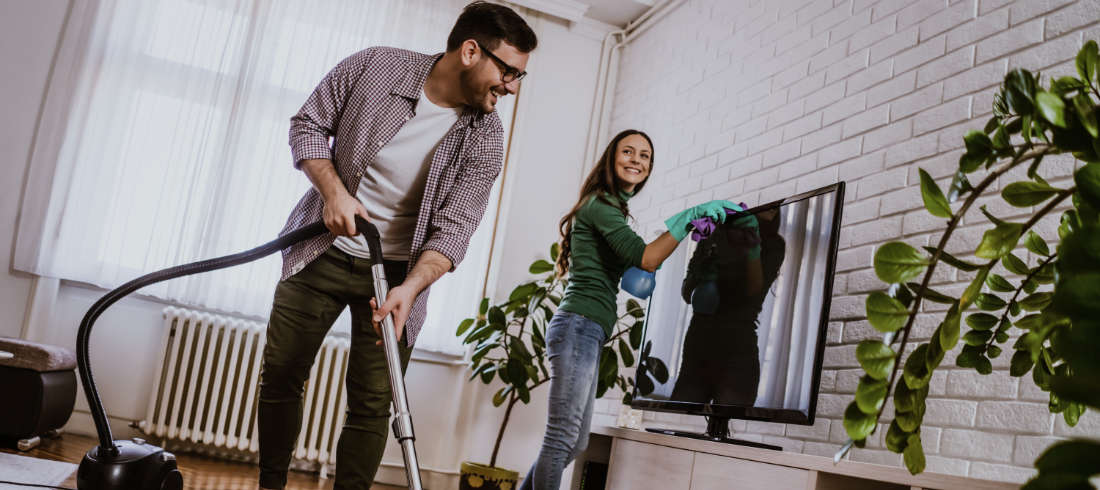 First things first
When it comes to cleaning your home, you need to have the right tools. This includes things like a good quality vacuum cleaner, mop, sponge, bucket, rags, and so on. Investing in high-quality cleaning equipment and supplies will make your life much easier in the long run — trust us!
Start with the bedrooms.
Strip the beds and wash all the bedding in the washer (when possible) using hot water and a good laundry soap. Vacuum the mattresses and dust all surfaces, including under the bed. It's okay to move the bed too. That way you can get a nice deep clean. Don't forget to clean out closets and dust baseboards and light fixtures, too.
Let's move on to the bathroom.
Scrub the tub, shower, sink and toilet. Wash all towels and rugs and mop the floors using an antibacterial cleaner. Clean out the medicine cabinet throughly and throw away expired medications. Wipe down mirrors and fixtures.
In the kitchen
Deep clean all dishes, pots and pans and the interior of your cabinets. Empty and clean out the fridge, freezer and pantry. You'd be surprised at what you'll find in there. Wipe down countertops, exterior cabinets and appliances. Don't forget to sweep then mop the floor with a high quality antibacterial cleaner. Pine Sol multipurpose cleaner works great!
Finally
Vacuum all carpets and floors throughout the house. Dust furniture, knick-knacks, bookshelves and any other surfaces. Open up all the windows to let in some fresh air. Especially if you've had your windows closed all winter while heating your home. Change out your furnace filters too. You should replace these every 90 days.
We recommend creating a cleaning schedule. Don't make it too complicated or time-consuming—a simple weekly schedule will do the trick. Just make sure you stick to it! Dedicate a few hours each week to clean different areas of your home (e.g., one day for the kitchen, one day for the bathroom, etc.), and before you know it, your entire house will sparkle with cleanliness!
Last but not least, while you're cleaning each area of your home, pay special attention to high-touch surfaces like doorknobs, light switches, countertops, sink fixtures, and so on. These are the places where germs love to hide and transfer between people—so make sure you give them a good scrub!
A deep clean of your home is essential in both maintaining a healthy household and reducing the spread of germs and viruses. By following these tips, you can be sure that your home will be clean from top to bottom this spring season.
Find out more about Sunshine Cleaning and Janitorial Services.
Our Services are affordable and reliable. We are a highly efficient, painstakingly detail-oriented and completely honest organization that would love to help you find lasting solutions for your cleaning needs. With over 60 bonded, fully insured and professionally trained employees on staff, we've been growing to meet the ongoing needs of valued customers, just like you. In fact, we've been making area homes and businesses shine since 1996. You can reach us online or at 1-814 860-8250.