How to clean like a pro and banish germs for good.
Moms, we all know that cleaning is not always a fun task. But it's important— especially when it comes to banishing germs and keeping our families healthy. So we've put together our "clean like a pro" guide for how to clean like the pros do. Now you can get the job done quickly and easily. Follow these tips, and your home will be spick and span in no time!
Germs can easily spread around your home, so it's important to clean regularly. But how can you clean effectively and banish germs for good?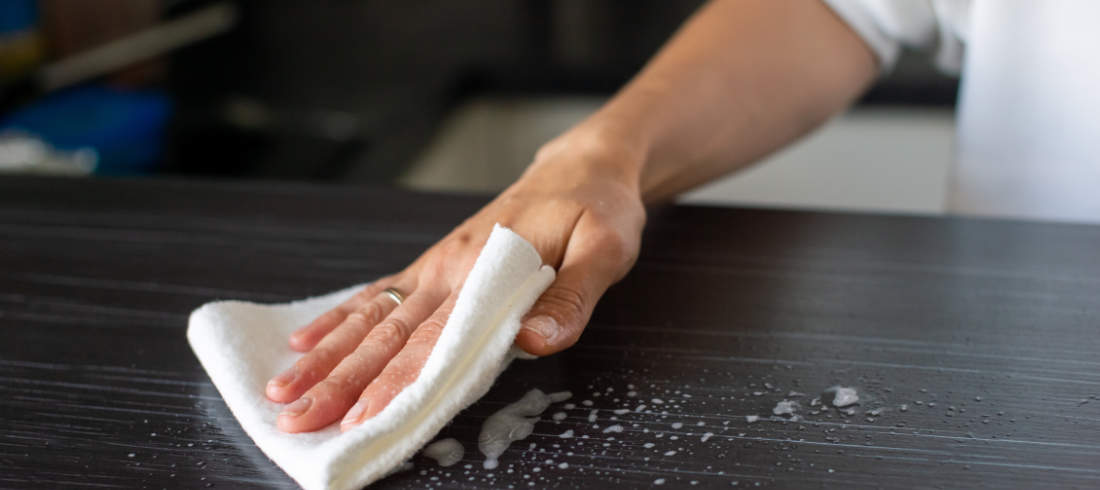 Use hot water and soap to clean surfaces. Did you know that this will kill most germs?

Use disinfectant wipes or sprays on surfaces that are harder to clean, like doorknobs and light switches and other touch points.

Vacuum carpets and floors regularly. Use a vacuum with HEPPA filters if possible.

Wash bedding and towels frequently. At least weekly.

Don't leave towels lying around wet. Get them in the hamper right away. They should never stay in the hamper for over 48 hours.

Don't forget to clean your cellphone and other personal items with disinfectant wipes! 95% of cell phones tested had some form of bacteria on them. Germs love to cling to these surfaces.

Remove your shoes before entering your home. Do we need to tell you what's hitched a ride to those soles? Spraying disinfectant to the bottom of your shoes will keep germs at bay.
Use disinfectant wipes or sprays frequently on your TV remotes. Don't over saturate them, though. You can wipe out the electronics.

Clean your cell phones daily. 95% of cell phones tested had some form of bacteria on them.

Frequently clean, disinfect and deodorize high-traffic areas.

Do you wear your clothes more than once? Don't. Clothes can carry all kinds of germs and actually act like filters. Yep, they filter and hold on to germs like magnets! They're pretty good at it too!

Sanitize your sink sponge with bleach and water. Do it daily to keep germs to a minimum. Did you know you can sanitize it by putting in your dishwasher too?

Never leave your toothbrush exposed in your bathroom. In fact, this is a popular way of nasty germs getting into your body. If you must keep it out, disinfect it with hot water or an antibacterial rinse before each use.

Clean the toilet seat daily. Germs accumulate here fast and love to hang around the rim. A simple disinfectant will do the job well. You should spray and leave it on for at least a minute before wiping.

Keep germs from spreading by coughing or sneezing into your elbow, not your hands.

Wash your hands thoroughly and often. We touch our face an average of 16 times per hour!

Don't forget to clean door handles, cabinet pulls and other areas that get a lot of traffic. These are hotspots for germs! 
By following these tips, you can easily clean like a pro and banish those nasty germs from your home. Keep your family healthy by making cleaning a priority. Your home will be clean and germ-free in no time!
Find out more about Sunshine Cleaning and Janitorial Services.
Our Services are affordable and reliable. We are a highly efficient, painstakingly detail-oriented and completely honest organization that would love to help you find lasting solutions for your cleaning needs. With over 60 bonded, fully insured and professionally trained employees on staff, we've been growing to meet the ongoing needs of valued customers, just like you. In fact, we've been making area homes and businesses shine since 1996. You can reach us at 1-814 860-8250